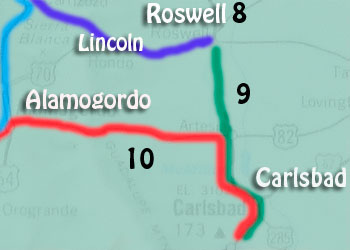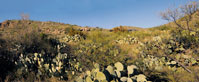 'Made an early start from Roswell and a 130 mile drive to the McKittrick Canyon area where I managed a few close-ups. Could not spend too much time there as I had to get to the Cavern by 2pm when the natural entrance closed.
Carlsbad Cavern started 250 million years ago with the creation of a reef in an inland sea. Over the years stalagmites, stalactite and incredible formations have been formed bit by bit or rather drop by drop! It was back in the 1880's that settlers discovered the cavern and it eventually became a National Park in 1930.
I finished the day with some shots in the Chihuahuan Desert.