Day 23
Gunnison to Alamosa
Leaving Gunnison early on the long drive to Alamosa I spotted some mist on the left hand side. With the sun just coming up it looked like an excellent photo spot - and so it was. I managed to turn round and found a small parking area. There I stayed for an hour or so taking a variety of images some of which you see below. Next stop was Lake City and finally sunset at the Great Sand Dunes National Monument. 215 digital pictures in the day.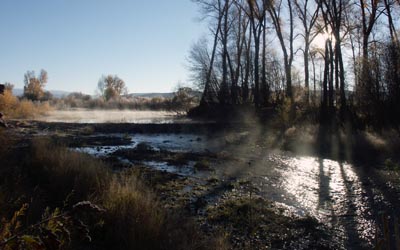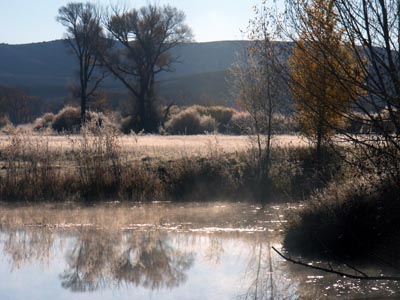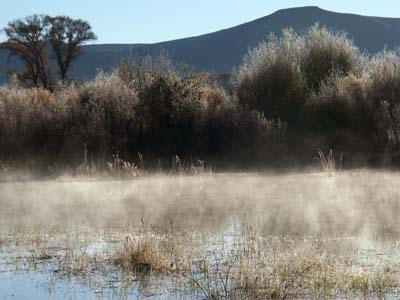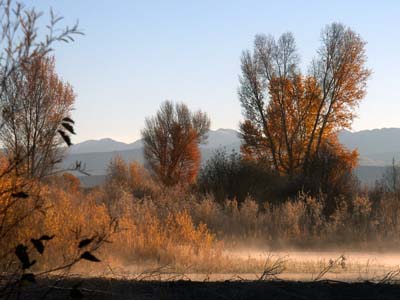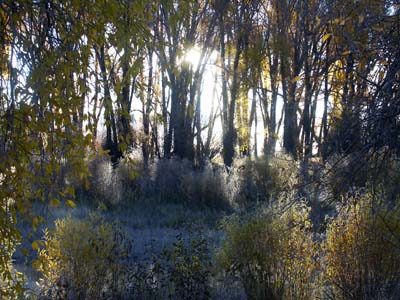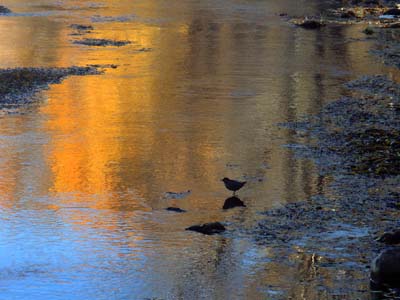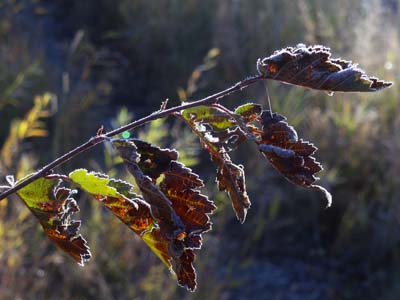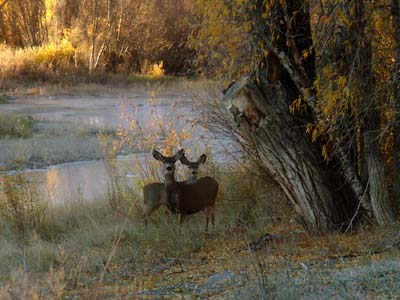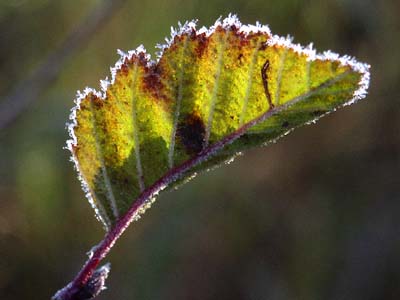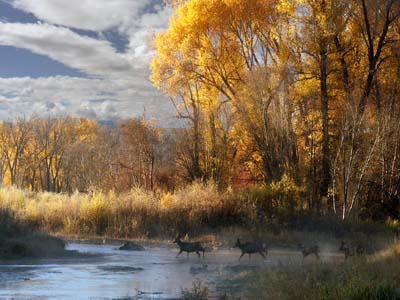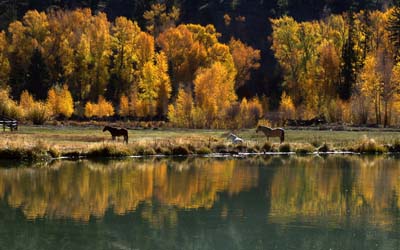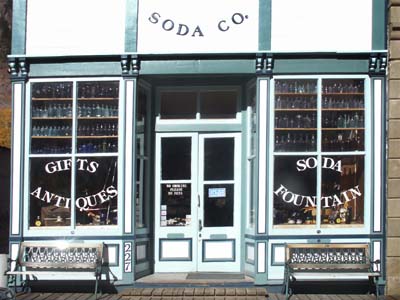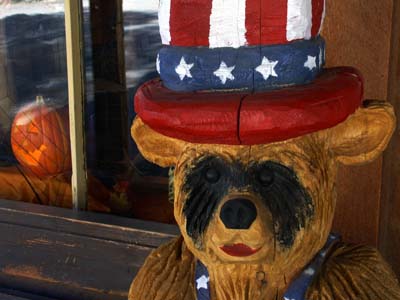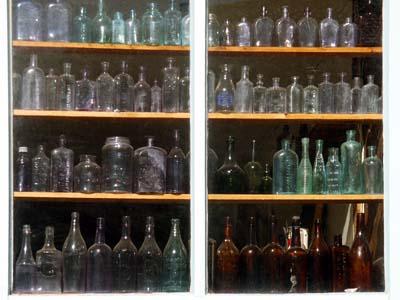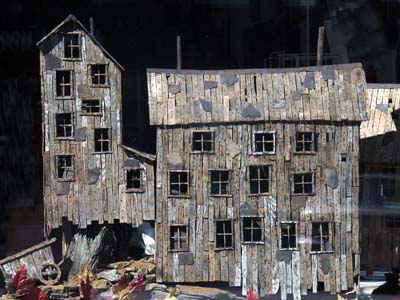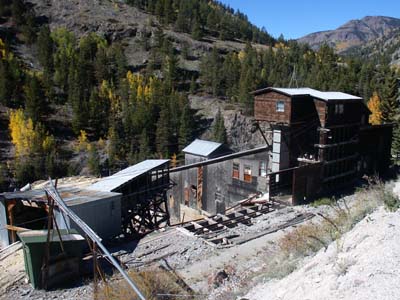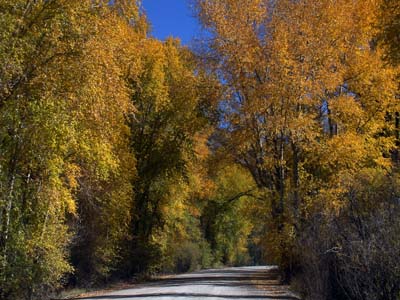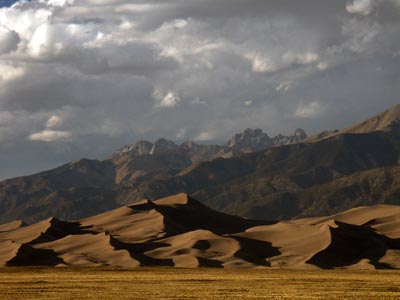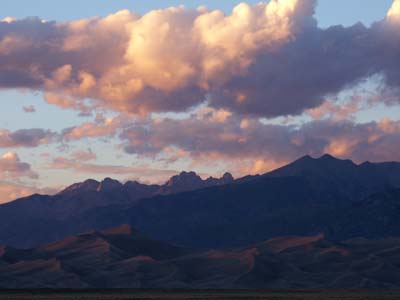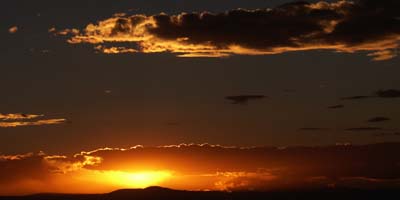 Just before Lake City this lakeside scene was worth stopping for.On the right I liked the pumkin laughing at the bear outside a shop in the town
Lake City is certainly worth a stop and I was tempting several times to buy interesting souvenirs -below left but alas my suitcase was already full! Near to lake City are the remains of mines - below right.
I managed to get to the sand dunes before sunset to catch the afternoon and evening light . The panorama below is made up of 7 individual Dimage 7 pictures stitched together in Photoshop. The clouds were also ideal for a time lapse sequence.
As the sun finally set on day 23 there was just some light on the dunes.
All images are copyright Richard Tucker