City v Blackburn Rovers 2-2 34,100 Sept 15th
After the away loss at Arsenal where City put up a fair display it was expected that City would overcome Rovers and keep up their sparkling home form but when I saw the team sheet with Shuker upfront and Bischoff in defence I had serious doubts about three points. In the end it was a miracle we got one!
Instead of the usual confident start City were held in midfield and the first twenty minutes or so saw little for either keeper to do. Then came a dreadful mistake by Foe - whose pass went straight to Dave Thompson who scored after 25 minutes - below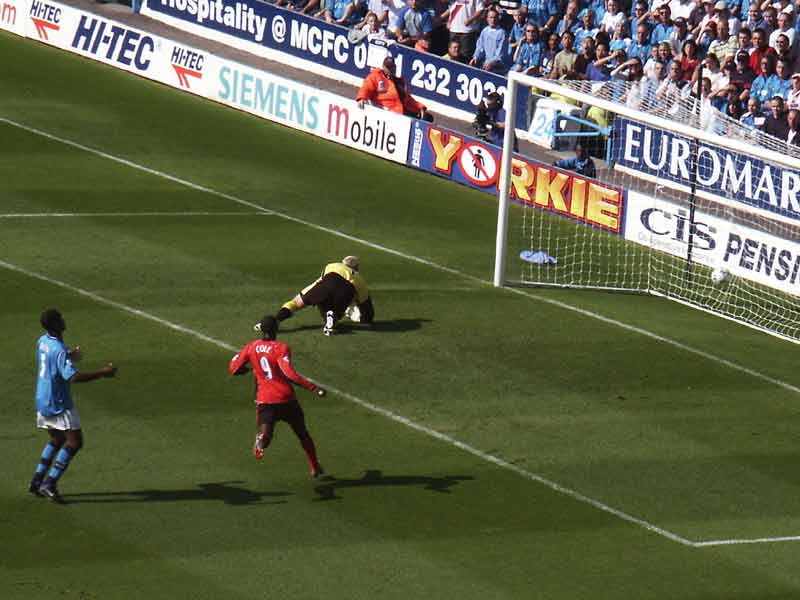 Foe will have to improve his passing as at Highbury he made four or five really bad errors. He does so much good work it seems a shame we have got into this habit of trying to be too clever in our last third. In the Premier League you cannot afford such luxuries. Please can we stop this casual passing!
On the left Schmeichel is making an excellent save from Yorke.
City were not making their usual quota of chances and I am sure they missed the speed of Huckerby. I don't think either Benarbia or Berkovic were upto their recent form and when there was a 50-50 ball involved Berkovic invariably copped out of the challenge.
Worse was to come 9 minutes into the second half. This time Wright -Phillips was the culprit. Again a poor pass ended with the ball being passed to Andy Cole who shot underneath the Danish keeper's body to make it 2-0 -below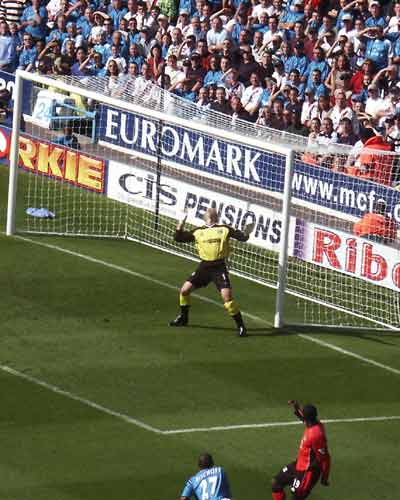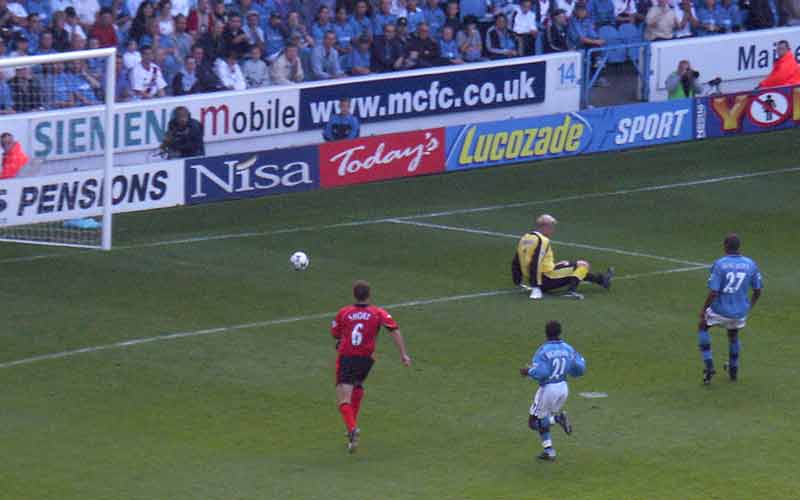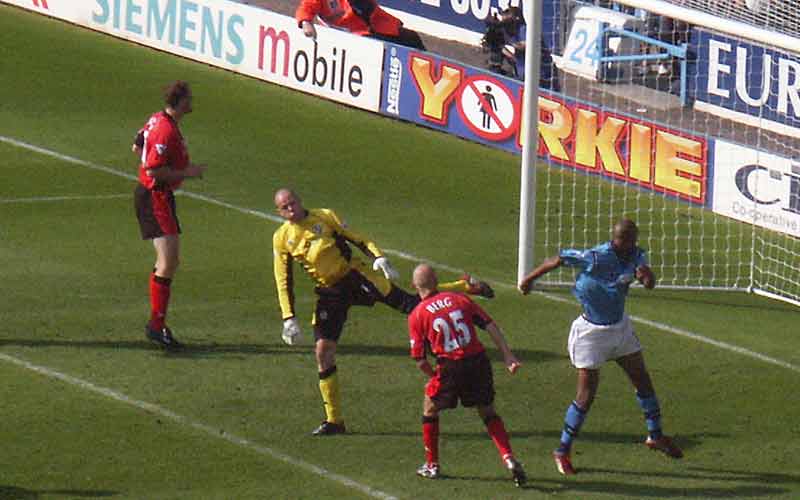 After 60 minutes City made two changes. Tiatto came on for Bischoff and Goater for Shuker. No doubt to change things.Oh it did ! Within four minutes Tiatto was sent off after jumping in with two feet on Thompson. It was a wild and stupid tackle and it now City were up against it with only a miracle to save City's home record.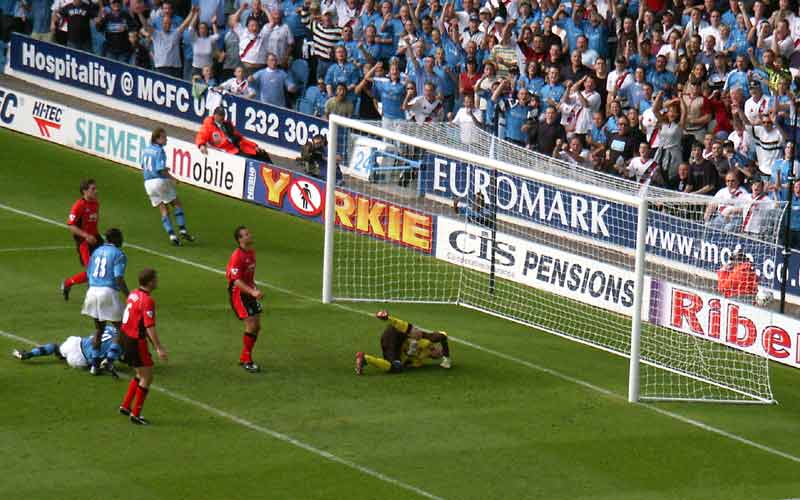 But this is Maine Road - and miracles sometimes happen! Down to ten men City woke up and started to play! Why didn't they do it earlier! Benarbia and Berkovic combined on the left and the Israeli international crossed for Annelka to score - above. Just as I was leaving Goater scored the equalizer so it ended 2-2 and the ten men had done it again
Schmeichel 7: Sun 8, Distin 8, Bischoff 7: Wright-Phillips 6, Foe 7, Jensen 6; Berkovic 6, Benarbia 7:Annelka 8, Shuker 6 subs Goater 7, Tiatto 4.